Welcome to
The Festival of Japan
Our love of Japan has led to experiences beyond our wildest dreams, travelling to Kyoto, meeting geisha and bringing them to the UK was the start of The Festival of Japan.
Our lives revolve around the Japanese culture and our aim is to let everyone know about this diverse and  enigmatic country.  We provide everything from simple advice, geisha dressing sessions, Japanese hostesses and now weddings in Kyoto.

Anniversary Tour
Featuring many of the delights of Japan, including the bright lights of Tokyo, Hiroshima, Himeji Castle, markets and other iconic locations.
So glad I met you at Birmingham Festival of Quilts last year and you and Chris inspired me to go to japan, even if I went on my own, I wouldn't have missed it for anything.
Hi Jill, thank you for a lovely holiday. Japan was amazing, my thanks for a wonderful trip
I'm sorry that I missed you before we left on Friday to say goodbye and to thank you for a wonderful holiday. I wish I was still with you all enjoying the beauty of Japan
Reasons to Visit Japan
Beautiful ceremonies
Oriental architecture
Geisha culture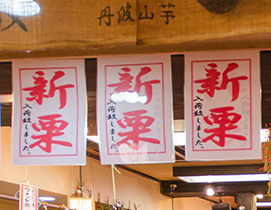 Foreign language experience
Japanese wildlife
Traditional food
Magnificent maples
Developed cities
Learn the stunning art of Sashiko stitching with this comprehensive guide that is packed with inspirational ideas. Meaning little stabs, it's a traditional Japanese sewing method that uses evenly spaced running stitches to create eye-catching geometric patterns. It has a humble background, originating as a form of darning a way to strengthen weak areas of cloth ing. However, its utilitarian beginnings have since been shed, and it is now a popular form of decorative embroidery.